2017fri04aug(aug 4)10:00 pmsat05(aug 5)3:30 amBIMBO JONES Lee Dagger direct from USA10:00 pm - 3:30 am (5) Event Organized By: DJ Adam Love
Event Details
Earlybird and first release tickets available at getticket.info
Adam Love Group and GetTicket present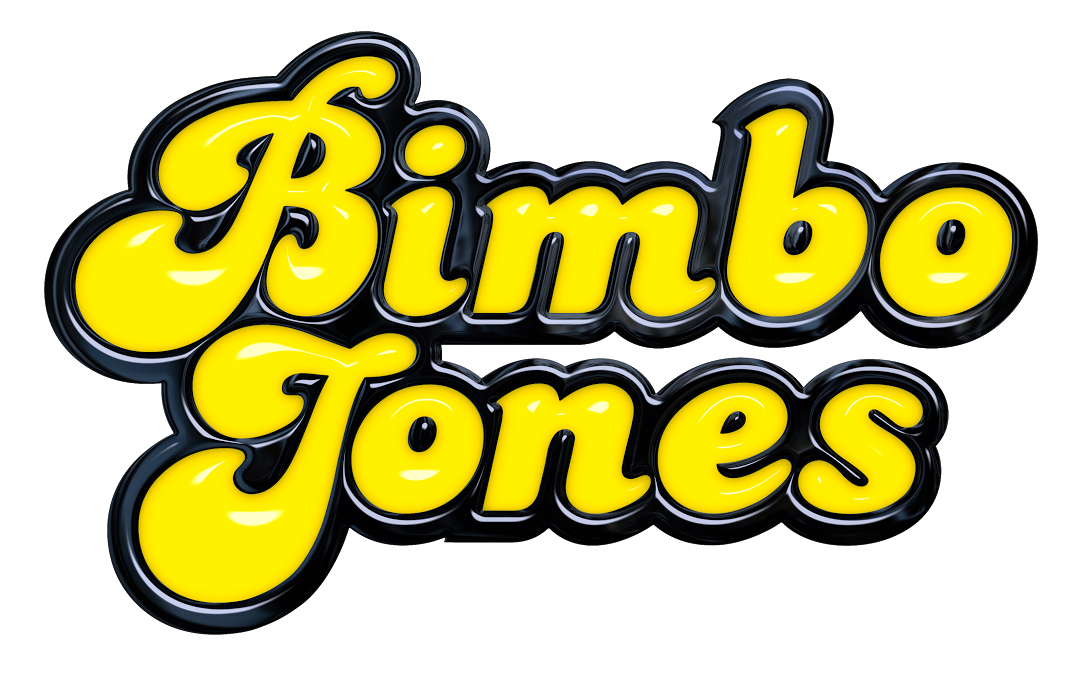 Lee Dagger direct from the USA
Supporting DJs Mickey & DJ Adam Love
Nominated world's best remixer for 6 years in a row, Grammy nominated, and with 70 Number 1s across the US and UK, BIMBO JONES' Lee Dagger is flying direct to Sydney to perform for one night only.
One of the most prolific remix producers in pop, Bimbo Jones' remixography is epic (to say the least), including Britney Spears, Madonna, Kylie, Rihanna, Lady Gaga, Christina Aguilera, Pink, Zedd, Tim Berg (aka Avicii), as well as remixers of Sydney gay anthem Soul Survivor.
If you were there for his sets at 2010, 2013 or 2015 Mardi Gras Parties, you'll know you're in for a great night, and with extra lasers by Man Lie, this will be a night to remember.
Adam Lambert – For Your Entertainment
Addict DJs – Do You Feel The Same
Alesha Dixon – The Boy Does Nothing
Alesha Dixon – To Love Again
Alexis Jordan – Good Girl
Alyssa Reid feat. Snoop Dogg – The Game
Alexandra Burke – Let It Go
Alizée – Mademoiselle Juliette
Alphabeat – Ten Thousand Nights
Annagrace – You Make Me Feel
Annie Lennox – A Thousand Beautiful Things
Audio Playgraound – Shadows
Avril Lavigne – What the Hell
Aygun Kazimova feat. Snoop Dogg – Coffee from Colombia
Bellefire – Say Something Anyway
Beverley Knight – Soul Survivour
Bimbo Jones – Harlem One Stop
Blake Lewis – Heartbreak On Vinyl
Bodyrockers – I Like The Way (You Move)
Bodyrockers – Round And Round
Britney Spears – Piece of Me
Britney Spears – If U Seek Amy
Britney Spears – Slumber Party (song)
Cheeky Girls – Hooray Hooray (It's A Cheeky Holiday)
Christina Aguilera – Keeps Gettin' Better
Cindy Gomez – Again and Again
Crystal Waters – "Never Enough"
Deep Dish featuring Stevie Nicks – Dreams
Denise Lopez – Don't You Wanna Be Mine
De Souza featuring Shena – Guilty
DJ Yiannis & Georgie Porgie – I Need Love
Dolly Rockers – Gold Digger
Dragonette – Take It Like A Man
Earth, Wind & Fire – Boogie Wonderland
Electrovamp – Drinks Taste Better When They're Free
Emma Bunton – All I Need To Know
Emma Bunton – Crickets Sing For Anamaria
Emma Bunton – I'll Be There
Erika Jayne -Party People (Ignite the World)
Far East Movement feat. Ryan Tedder – Rocketeer
Fourever1 – "All About Tonight"
Freestylers – Push Up Word Up
Gala – Freed From Desire 2011
Gathania – Blame It On You
Girls Aloud – Untouchable
Hannah – I Believe In You
Hannah – Shadow On The Wall
Hannah & Miami Calling – Taking Over Now
Jade Starling – Dance Revolution
Jaimeson featuring Terri Walker – Common Ground
Janet Jackson – So Excited
Jason Derulo – Stupid Love
Jennifer Hudson – No One Gonna Love You
Jessica Simpson – These Boots Are Made For Walkin'
Jesse McCartney – Leavin'
Jesse McCartney – Body Language
Jordin Sparks – Battlefield
Katy Perry – "Hot n Cold"
Kelly Clarkson – The Trouble With Love Is
Kelly Clarkson – I Do Not Hook Up
Kelly Clarkson – Already Gone
Keri Hilson feat. Kanye West & Ne-Yo – Knock You Down
Ke$ha – Your Love Is My Drug
Kid British – Our House Is Dadless
Kid Cudi vs. Crookers – Day N Nite
Kimberley Locke – Band of Gold
Kreesha Turner – Don't Call Me Baby
Kristine W – Room at the Top
Kristine W – Feel What You Want
Kylie Minogue – Better than Today
Kylie Minogue – Get Outta My Way
Kylie Minogue – Put Your Hands Up (If You Feel Love)
Lady Gaga – Born This Way
Laurent Wolf – Wash My World
LeAnn Rimes – Nothin' Better to Do
Lene – It's Your Duty (To Shake Your Booty)
Liberty X – Everybody Cries
Lisa Scott-Lee – Too Far Gone
Little Boots – New In Town
Little Mix – Change Your Life
Mark Morrison – I Am What I Am
Matt Johnson – "Get Over You"
Natalie Imbruglia – Glorious
Natasha Bedingfield – These Words
Natasha Bedingfield – Soulmate
Natalia – Pretty Like Me[2]
Natalia Kills feat. will.i.am – Free
Nemesis Rising – Fool (If You Think It's Over)
Nicole Scherzinger – Don't Hold Your Breath
Paradiso Girls – Patron Tequila
Pink – I Don't Believe You
Pixie Lott – Can't Make This Over
Pixie Lott – Mama Do (Uh Oh, Uh Oh)
Pixie Lott – Here We Go Again
Pixie Lott feat. Pusha T – What Do You Take Me For
Preeya feat. Mumzy Stranger – Shimmy
Priscilla Renea – Dollhouse
Protocol – Where's The Pleasure?
Rachel Stevens – Sweet Dreams My L.A. Ex
Rachel Stevens – I Said Never Again (But Here We Are)
Rihanna – Only Girl (In The World)
Rihanna – California King Bed
Rita Ora – Shine Ya Light
Rizzle Kicks – Mama Do the Hump
Robbie Rivera featuring Justine Suissa – Float Away
Ronan Keating – The Long Goodbye
Samantha Jade – Turn Around
Samuele Sartini – Jumping
Selena Gomez & The Scene – Who Says
S Club 7 – Don't Stop Movin'
S Club – Love Ain't Gonna Wait
Shèna – Nasty Little Rumour
Shiny Toy Guns – Rainy Monday
Sneaky Sound System – UFO
Solu Music feat. Kimblee – Fade
Taio Cruz – I Just Wanna Know
Terri Walker – This Is My Time
The Pussycat Dolls – Hush Hush;Hush Hush
The Ready Set – Young Forever
The Ting Tings – Be The One
The Ting Tings – Fruit Machine
Tinchy Stryder feat. N-Dubz Number 1
Tommy Sparks – She's Got Me Dancing
Twenty One Pilots – House of Gold
Ultra Naté featuring Chris Willis – Give It All You Got
Uniting Nations – You And Me
Vanessa Hudgens – Come Back To Me
Victoria Aitken – Queen Of The House
Victoria Aitken – Weekend Lover
Victoria Aitken – Neon Lights
Victoria Aitken – Kiss Me
Wale feat. Lady Gaga – Chillin
Yoko Ono – You're the One
Zoe Badwi – Shoot Me Down
Time

10:00 pm fri 04/08/2017 - 3:30 am sat 05/08/2017
Location

Midnight Shift Hotel